We're sorry to hear you're not getting our emails! We recommend trying these tips:
Check your spam
Check the spam/junk folders in the email associated with your Ibotta account. If you find our messages in your spam folder, be sure to mark Ibotta emails as "not spam" to ensure the successful delivery of electronic gift cards and resume normal communication.
Review your support tickets
If you are not receiving emails from Ibotta Care, you are able to look into any previous correspondences within the Help Center. Whether in the app or on our website, please click "My support tickets" in the upper right-hand corner of your screen. From here, you can view all of your current and past support tickets.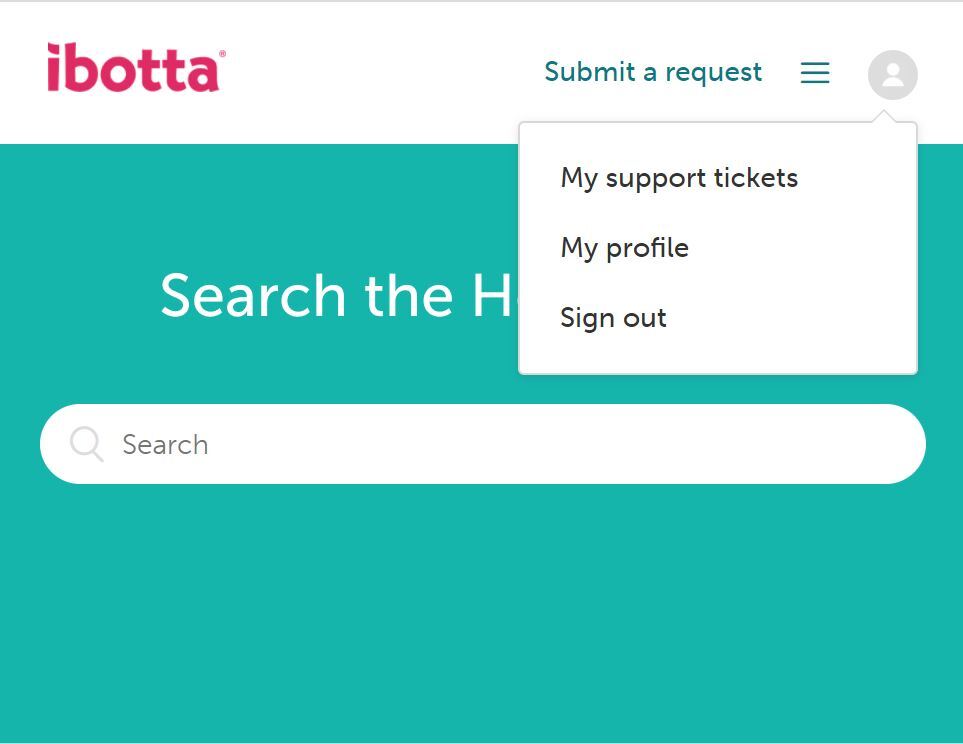 Allow or whitelist our email address
If you're not receiving your verification code emails, be sure to allow or whitelist the following email address: noreply@mail.security.ibotta.com.

Account & Troubleshooting