Get cash back on online shopping at Amazon
–

with the Ibotta app.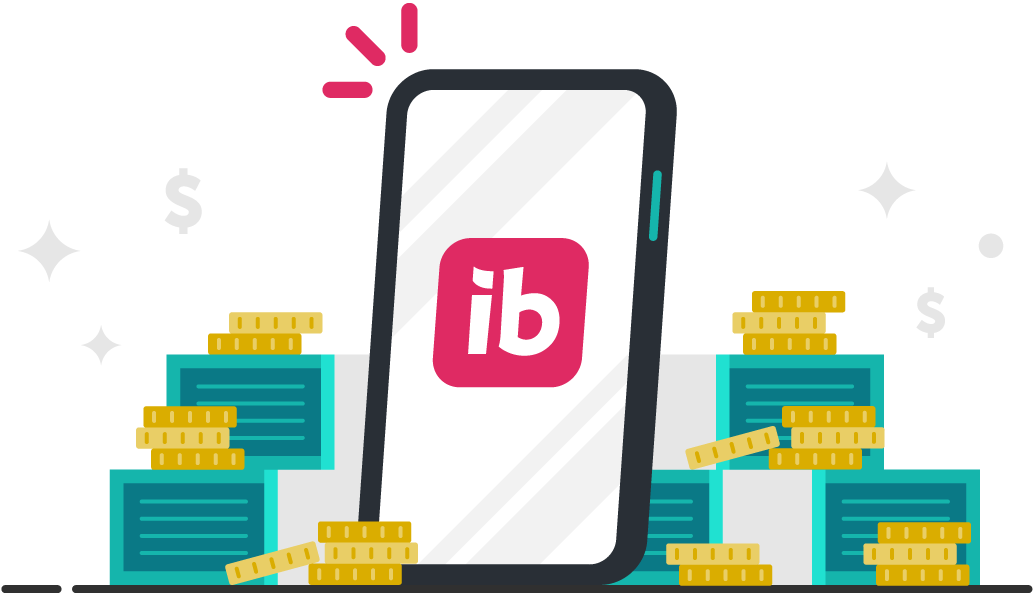 How it Works
Tap on Amazon from the Online shopping category in the app.

You can also search for the retailer using the search bar at the top of the page.

Browse offers and t

ap on the teal Shop button on the offer of your choice.

Online shopping offers are only valid when the online retailer's website or app is launched from Ibotta. Be sure not to break this direct link.

Make a purchase by adding items to your cart and paying for the purchases.

Once your transaction is complete, you will receive cash back on qualifying offers within 7 days of delivery.
FAQs
Q: Do I need to verify anything?
A: Nope! As long as you have successfully used the Online shopping process, you will be awarded within 7 days of delivery.
Q: Which Amazon products qualify for cash back?
A: Be sure to check the offer details to learn which categories are available for cash back! If you purchase an item from Amazon that does not fit into one of the categories eligible for cash back, you will not receive cash back for that item.
Storewide Amazon offers only qualify for items purchased within the applicable category (which will be displayed in the offer name and offer details).
Q: Do I need to have Amazon Prime to get my offer?
A: Nope! You may already have your Prime account set up but it is not necessary to have a Prime account to receive cash back on Amazon products.
Note: The Ibotta offer for Amazon Prime, if available, is only for NEW Annual Prime Accounts. Please review the offer details.
Q: How long will it take for me to receive my cash back from the Online shopping purchase?
A: Amazon offers will show up as "pending" and will be awarded within 7 days of delivery. Please note that Third Party Sellers may have longer or shorter pending periods.
Amazon Prime rewards will be sent to your email in the form of a gift card. If you did not receive your gift card, try troubleshooting here.
Q: Can I make multiple purchases?
A: Amazon offers are usually only valid on purchases made on ONE shopping trip within 24 hours. Make sure to check the offer details page for more details!
Q: Are there any exclusions?
A: Yes, for purchase exclusions, please review the offer details. Please note that items already in your cart, before accessing Amazon through Ibotta, will not be eligible for cash back.
Q: Will this count towards my applicable bonuses?
A: Yes, but you will not receive cash back for your bonus until the retailer verifies your purchase within 7 days of delivery. You may receive cash back for the offer before the applicable bonus.
Q: What if I cancel or return my order?
A: We will be notified of your return/cancelation and the cash back will be deducted from your account. This deduction may take up to 1 month after the return/cancelation is made.
Q: Is a purchase on Amazon's website eligible for Ibotta cash back?
A: Cash back is only eligible for Amazon purchases that were made by launching Amazon from the Ibotta app.
Q: What do I do if my item has shipped but is not pending in my Ibotta account?
A: Depending on the order and the seller, it may take a variable amount of time for your offer to show up as pending in your account. If it has been more than 7 days since your item was delivered, ensure that it is eligible for offer cash back, and send our Support Team a note here.
Looking for Ibotta Help, but Faster?
Every day our savers find fast assistance in the Ibotta Community. Check it out to see if your question might be answered more immediately by other Ibotta users. Search your topic or log in to leave a question for the Community. Replies typically come through in a few hours or less!

Online Shopping