Buy a gift card for your favorite shops and restaurants and get cash back instantly—here's how:
Have more questions about using gift cards? Check out our FAQ.
Make your selection
1. Find a retailer
See the full list of participating retailers on the home screen in the Gift cards category. Sort alphabetically or by category, and tap to make your selection.
2. Enter amount
If you know your purchase total, enter the exact amount.
Review your purchase
Before you buy, take a moment to make sure everything looks right. All gift card purchases are final.


1. Gift card amount
Be sure to include enough for tax and tip!

2. Payment method
Tap the default payment method to make any changes.


3. Apply Ibotta earnings
Toggle this option to put your Ibotta earnings toward your purchase. It's savings on savings!


4. This is a gift
Toggle this option to send to a friend, and you keep the instant cashback!


Once you select Buy gift card, your payment method will be charged for the amount entered, and you'll earn cash back on this amount instantly!
Use your code
You can use your gift card In-store or Online—here's how:


In-store
Present your gift card number to your cashier or server as payment. They will either scan the barcode or enter the number manually during checkout.
Online
If you're shopping from your phone, you can copy the gift card number and PIN by tapping Copy next to the numbers. Depending on where you're shopping, you may either enter the code at checkout or add it to your account.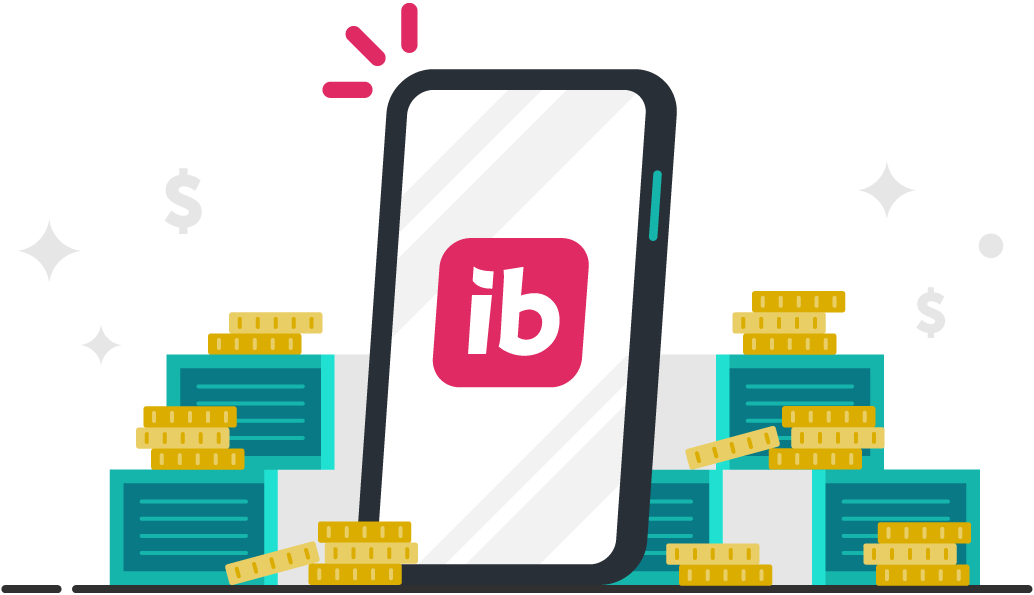 FAQ

Q: Why can't I see the Gift cards category within the app?
A: At this time, this feature is not available to everyone. Be on the lookout though for when it becomes available!
Q: Will gift card purchases count toward bonuses?
A: Yes! Gift card purchases will qualify for applicable Bonuses.
Q: Do you issue physical gift cards?
A: Paper or plastic? Neither! We cut the waste by making our gift cards exclusively digital.
Q: Is there a limit for how many gift cards I can purchase each day?
A: Yes, each 24-hour period has a maximum total which can be bought, $250.00 total. Meaning, that the limit will last until the time you purchased the first gift card the next day.
Q: I bought a card as a gift. Does the recipient need to use Ibotta?
A: We'd like them to, but it's not necessary! Once they receive their text or email, all they need to do is present the gift card number to the cashier as payment.
Q: Where can I find a list of participating retailers?
A: To see all of the 100+ participating gift card retailers, start from the home screen in the Ibotta app, navigate down and tap on the Gift cards category to see a full list of participating retailers.
Q: Can I use a gift card on restaurant delivery orders?
A: It depends on the restaurant. Some restaurants do not allow the use of gift cards for delivery orders. Be sure to check before you buy.
Q: Where can I troubleshoot a technical issue with my gift card?
A: Check out gift card troubleshooting, here.

Gift cards