Before Submitting a Help Ticket
We recommend visiting the Ibotta Community forum to see if your question might be quickly answered by other Ibotta users. Tons of our savers find fast assistance in the Ibotta Community every day. Search your topic or log in to leave a question for the Community. Replies typically come through in a few hours or less!
If You've Tried Ibotta Community but Did Not Find Your Solution
Here's how to submit a request to the Ibotta Care Team from your browser:
In the top right corner of the help center, click or tap "Submit a request".





When filling out your request submission, please enter as much detailed information as possible, including the following:
Your full name

The email associated with your Ibotta account

The phone number associated with your Ibotta account
3. Additionally please attach screenshots and/or photos depicting your specific issue. Add these files in the "Attachments" area right above the pink "Submit" button, pictured below.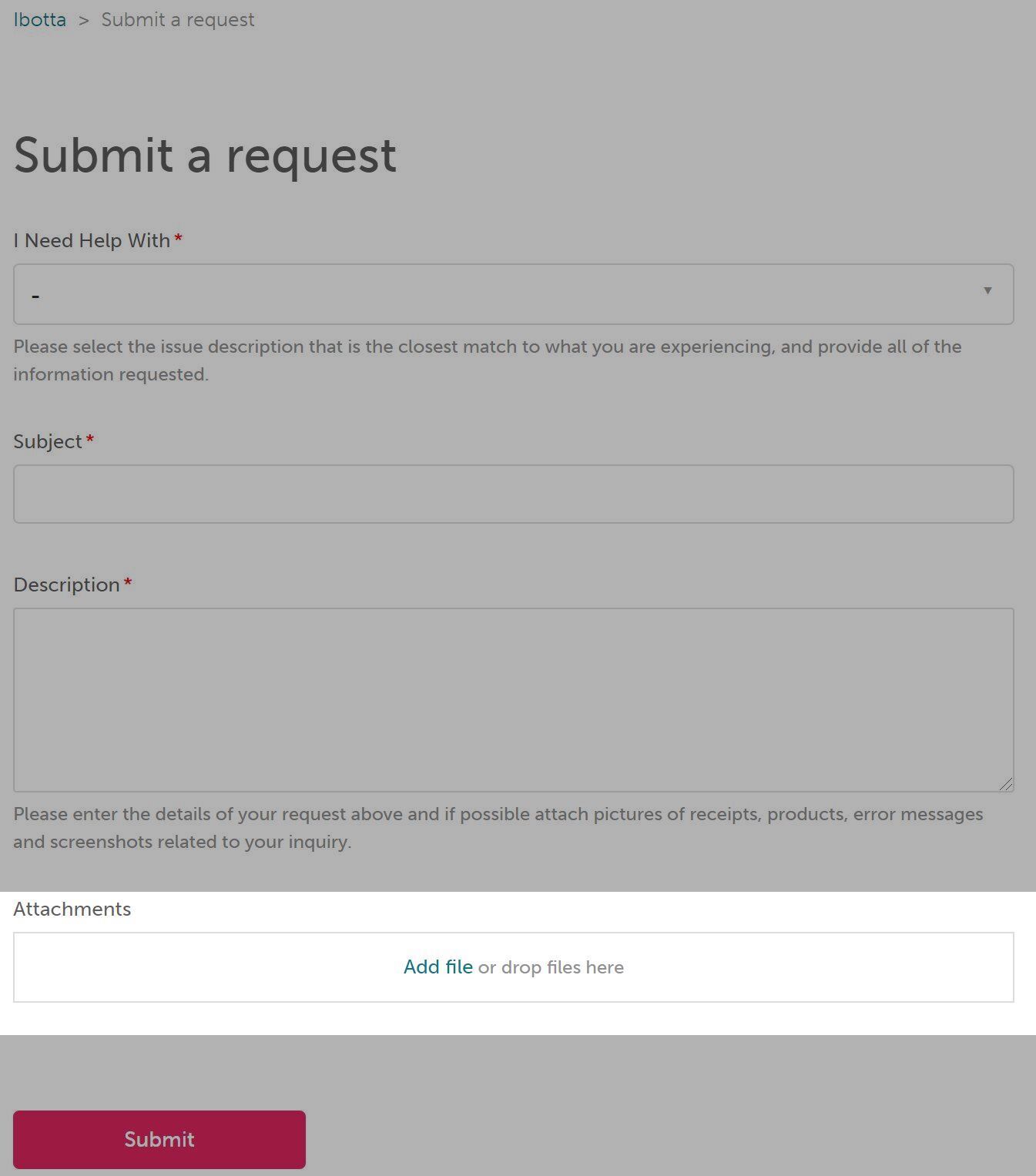 Please "Add file" to provide any images of
Barcodes that won't scan

Your full receipt from top to bottom including a visible date

Specific areas within the mobile app, website, or browser extension that are not functioning properly
Need to know how to take a screenshot? See How do I take a screenshot for a support ticket?
Additional Resources
If you are unable to log in to your Ibotta account to submit an inquiry, please include all of the above information in an email to accountsupport@ibotta.com.
Due to the number of inquiries we receive daily, we ask that you allow at least 48 hours for a response from any email/request form sent into our Care Team. You can also review the Care Team's current estimated response time here. We appreciate your patience!

Trending Articles