The navigation bar is located at the bottom screen of the app and can help you quickly access key features.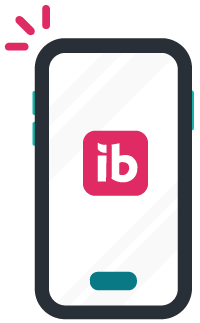 The app may look a little different for some–these new features will help you find all of the best content while providing a personalized experience.
If you're looking for bonuses, trying to link a loyalty account, or want to shop by category, head over to the new Explore page. Here you can find your bonus progress, search retailer pages to link accounts, and discover more ways to earn cash back!
This also means that some articles in the Help Center may not apply to this new app experience. These new features may not be visible to all Savers yet.
Home
Tap here to access recommended retailers, shop by category, or find featured bonuses. From this page, you can also navigate to view your account activity and view or even withdraw your earnings.

Redeem
Tap here to select a retailer of your choice and navigate to the Check your list page. From here you can review your checked offers. Then tap Upload receipt to upload and submit your in-store receipts. Missed adding an offer? You can also tap Go back and add offers from this same page if you need to add additional offers before submitting your receipt.
For more information, check out: How do I submit a receipt for cash back?


Bonuses
Tap here to view your available bonuses, including all bonus progress, recently expired, and completed bonuses. To learn more, check out: What is a bonus?




Ibotta General Education