A bonus is extra cash back offered to Savers for completing specific offer redemptions. Savers earn cash back on a completed bonus in addition to the cash back they receive for redeeming specific offers.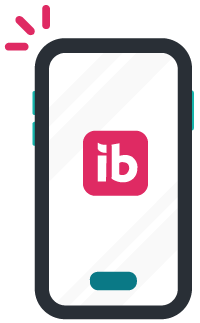 The app may look a little different for some–these new features will help you find all of the best content while providing a personalized experience.
If you're looking for bonuses, trying to link a loyalty account, or want to shop by category, head over to the new Explore page. Here you can find your bonus progress, search retailer pages to link accounts, and discover more ways to earn cash back!
This also means that some articles in the Help Center may not apply to this new app experience. These new features may not be visible to all Savers yet.
View your eligible bonuses by tapping Bonuses in the Ibotta app. On the Bonuses screen, you can tap on a bonus to read the bonus details (incl. requirements, exclusions, and fine print).


Bonuses are activated during the time of your receipt submission and when your offers are verified in our system. Keep in mind that receipts sent in before the bonus expiration will be applied to bonuses that are still active.
Bonuses are sorted into five categories:
Featured

- bonuses that are new and currently featured in the app

In progress

- bonuses that you have redeemed eligible offers towards

For you

- bonuses offered specifically to you

Recently expired - bonuses that have expired within the past 72 hours
Completed

- bonuses that you have successfully completed and earned
Redemption Types

There are two types of redemptions for bonuses, specific and non-specific.
Specific redemption:

a specific offer (or set of specific offers) that must be redeemed in order to apply to the bonus.

Example: A brand has a bonus in the app that you can earn $1.00 for by redeeming two

specific

offers associated with the bonus.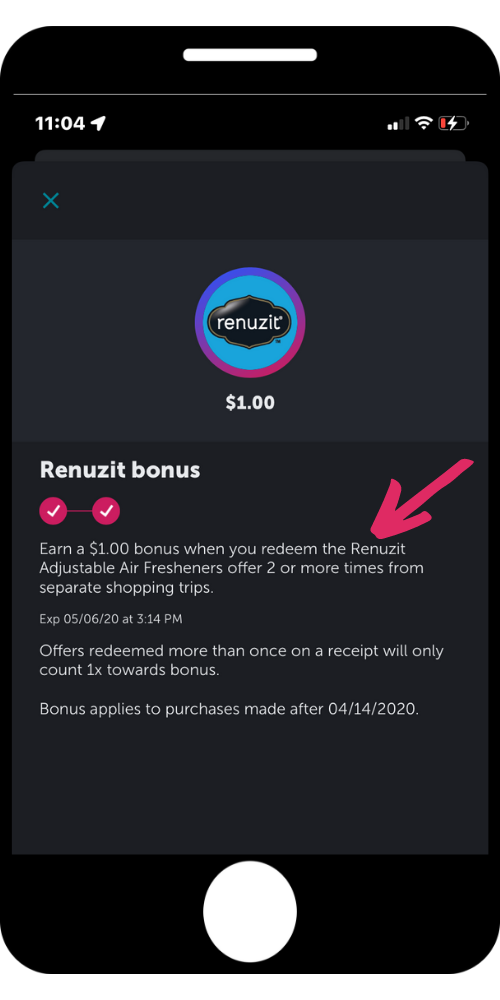 Non-specific redemption:

an offer (or set of offers) that must be redeemed within a certain time frame in order to apply the bonus.

Example: The Lucky You bonus will earn you $5.00 when you redeem one offer within a specified time period.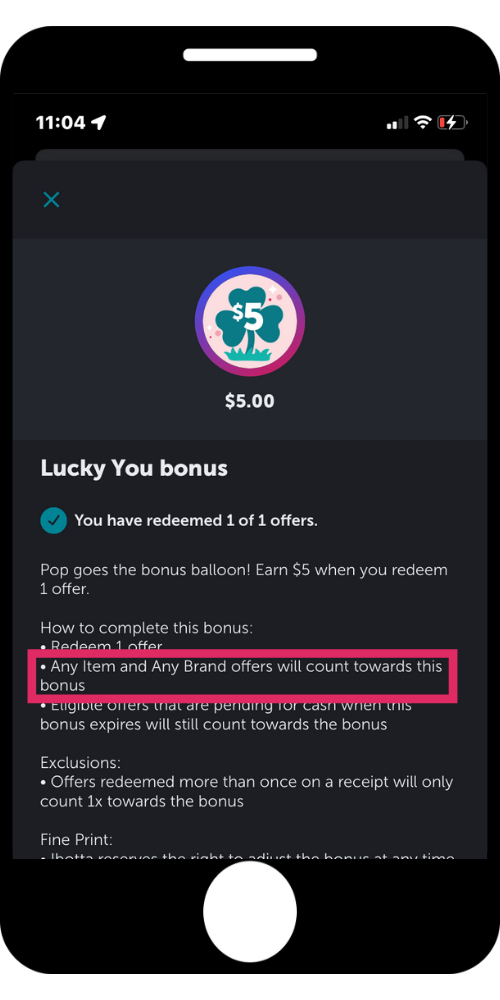 Please note:
Always read the bonus details to know the bonus requirements and exclusions.

You may receive different bonus offers and redemption amounts based on your Saver activity, sign-up date, previous redemptions, etc. Ibotta does not guarantee that all bonuses will be available to all Savers at any given time.

Bonus Start and Complete times are based on the time offers are redeemed.
Note: Bonuses may work differently during special campaigns or promotional events.

Bonuses & Earning Bonuses