When you shop in-store, you will be provided an itemized receipt printed at the register. This paper receipt is what you will submit to Ibotta for cash back. Cash back can be earned on offers added to Your list that match items you purchased.
If available at the retailer, you can also earn cash back on Any Receipt offers added to Your list; valid on the submission of a grocery receipt.

Find your retailer
Search for your retailer in the app, and be sure In-store is listed below its name.
If the retailer supports linking a loyalty account, you can earn automatic cash back without submitting a receipt. To learn more, check out: How do I earn cash back with a loyalty account?

Add your offers
Add (+) offers to Your list prior to shopping.
If you forgot to add an offer before completing your purchase, you can still add it to your list before submitting your receipt.

Shop for your offers
Shop for your offers in-store and save your itemized paper receipt printed from the register.

Submit your receipt
Receipts must be submitted using the app. Unfortunately, itemized paper receipts cannot be submitted on the web or desktop.
For more information, check out: What are receipt qualifications for in-store redemption?


How to submit your receipt using the app
Tap Redeem on the navigation bar and select the retailer
Review the Check your list page and make sure all the items you are expecting cash back for are on your list. You can tap Go back and add offers if you need to add more offers to Your list
Tap Upload receipt and take the picture(s) of your receipt


Use the guides to ensure your receipt is positioned correctly and picture perfect, tap the shutter button to take a photo, and tap Long receipt? Add section if you have a long receipt
If your receipt has a barcode printed on it, you may be prompted to scan the barcode instead

Tap Submit receipt, and then tap Yes, submit to finish submitting your receipt
Review your Verified offers

If any offers are missing, tap Verify more offers and manually verify any offers that were missing
If your offer is still missing it will need to be added to Your list, search and add more offers in the Search all offers at (retailer) search bar

After verifying your matched offers, tap Collect $X for X offer(s)
Your receipt will be sent to Ibotta for review.
Get cash back within 72 hours!
Ibotta recommends saving your paper receipts until you receive your cash back.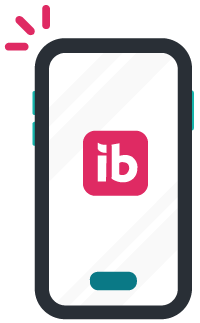 The app may look a little different for some–these new features will help you find all of the best content while providing a personalized experience.
If you're looking for bonuses, trying to link a loyalty account, or want to shop by category, head over to the new Explore page. Here you can find your bonus progress, search retailer pages to link accounts, and discover more ways to earn cash back!
This also means that some articles in the Help Center may not apply to this new app experience. These new features may not be visible to all Savers yet.
More receipt submission tips

Ensure the paper receipt is from the correct retailer and printed at the register
Double-check that the receipt date is not older than 7 days
Capture the entire receipt, including retailer logo, product details, date, time, and total
Place the receipt on a smooth flat surface, eliminate any shadows on the receipt, and ensure the text is readable
Take multiple photos for long receipts. Skip any sweepstakes/survey info
Error messages
If you are receiving an error message while trying to submit your receipt, please check out this helpful article for troubleshooting: Help: I am having a technical issue.
If you would like more step-by-step help, chat with Carlotta, our Ibotta Care chatbot here: I need help with a receipt submission.
What if I'm missing cash back?
If you submitted your in-store paper receipt and are missing cash back, you can claim the missing cash and submit products to Ibotta in the app. You can claim your missing cash once per purchase within 7 days from the date printed on your paper receipt.
Tap the teal earnings button from the top right corner of your home page

Tap

My earnings

Tap the transaction

Tap

I'm missing cash back

Tap

Select

for missing offers

Update the quantity and tap

Scan

Scan the barcode and tap

Submit barcode

Tap

Add $x.xx

Tap

Select

to claim more missing offers or tap

Submit $x.xx for review

Review can take up to 24 hours, check back in the app for transaction updates
If the product is accepted, offer and eligible bonus cash back will be added to your earnings. It is important to note, you can't claim missing cash for receipt submissions that require a barcode scan, or loyalty transactions.
If you do not see this option or are still missing cash back, please check out this article: Help: I did not get cash back for my in-store offer(s).

Ibotta General Education