Offers expire frequently within the Ibotta app. Check out your offer expiration dates while planning your next shopping trip!
As shown in the below photo, a banner noting the time remaining on the offer will be present over the product image if that offer is expiring within the next seven days. You will also see the hourglass icon in the Offer Details alerting you the offer is expiring soon.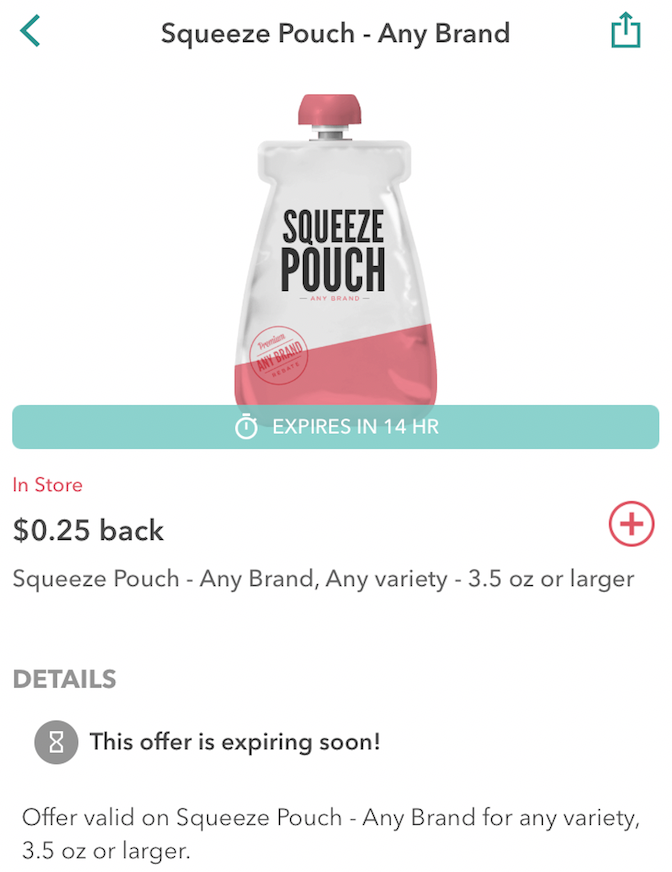 Once you add (+) an offer to Your List, you see the specific expiration time listed under the offer's thumbnail on your list - e.g. [Exp. 09/30/18 at 12:59 AM] in the below photo. You can also look for the red flag wrapped around the thumbnail image with a stopwatch icon alerting you that the offer is expiring soon.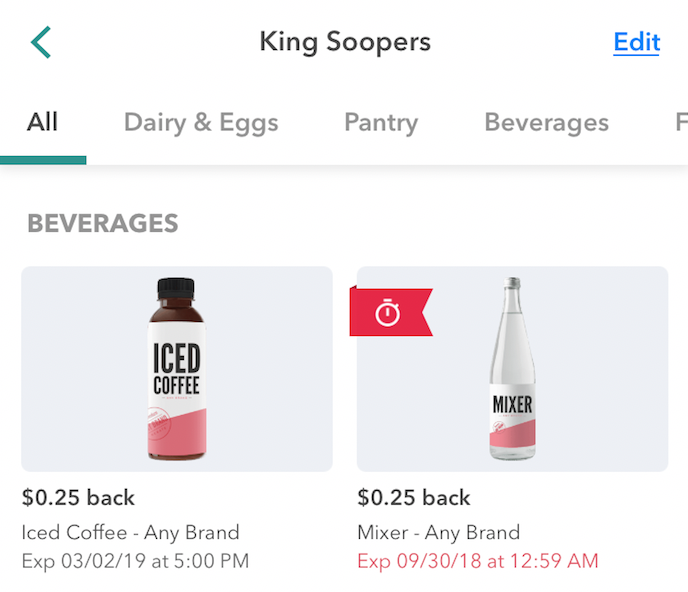 Offers & Redeeming Offers