Are you missing cash back for an in-store offer? Be sure to always review the offer details to see if it's eligible (or excluded!).
Review the Offer Details
First, verify the product qualifies for the offer. Tap on the offer you are trying to redeem and view the Offer Details and retailer availability.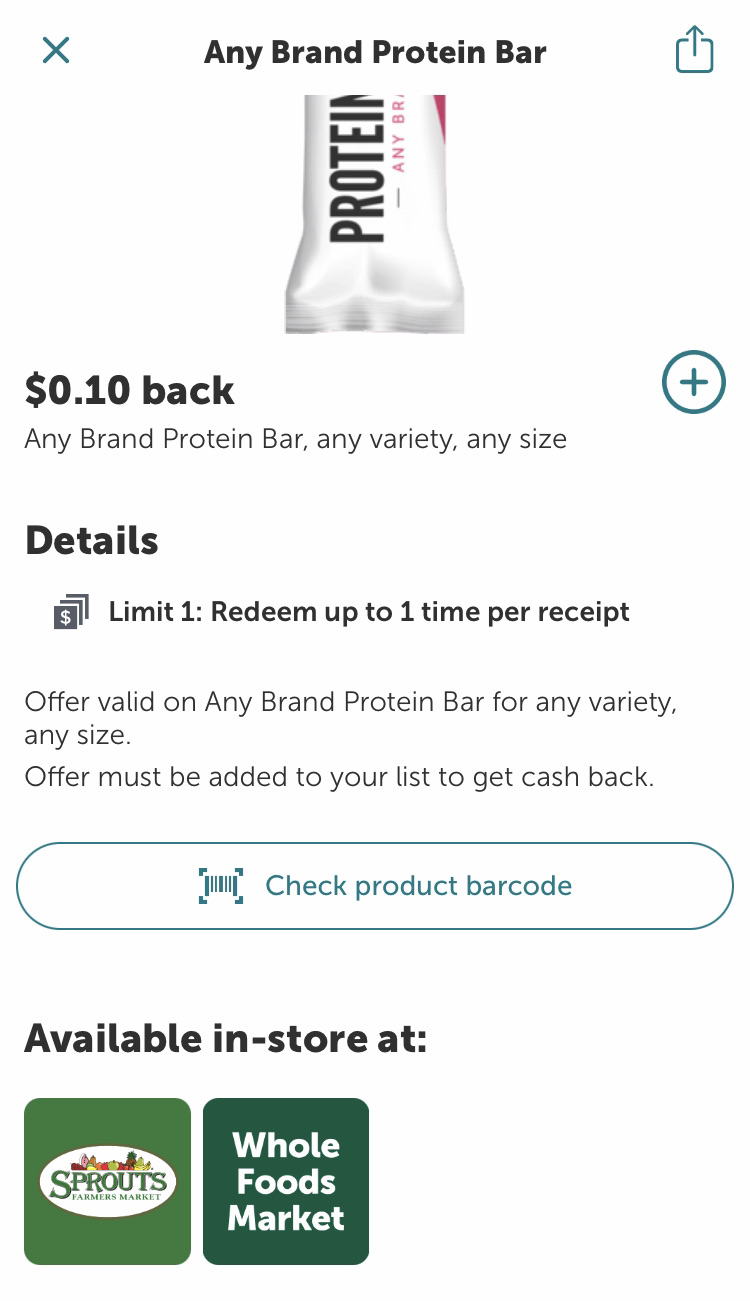 If the retailer and offer details match, tap on the "Check product barcode" button to scan the barcode on the product.
If you receive a message stating that the item does not qualify, visit Help: The barcode does not match for more information. If the item qualifies, you will receive a message confirming this.
If you are unable to locate the offer within your account, please be aware that it may take up to 24 hours from the completion time of your previous submission for the offer to reappear in your Ibotta account if it was not due to expire.
If you are still experiencing issues regarding missing cash back, please submit a request to our Care team for further assistance.
Looking for Ibotta Help, but Faster?
Every day our savers find fast assistance in the Ibotta Community. Check it out to see if your question might be answered more immediately by other Ibotta users. Search your topic or log in to leave a question for the Community. Replies typically come through in a few hours or less!

Offers & Redeeming Offers