Using the Ibotta app to save cash can be done with four easy steps! Check out this step-by-step guide before making your first purchase:
Step 1: Download the Ibotta app and complete the registration
Step 2: Add (+) offers to Your list through the Ibotta app, then shop at your preferred supported retailer
Step 3: Redeem eligible offers in-store or online (see submission options below)
Step 4: Get cash back!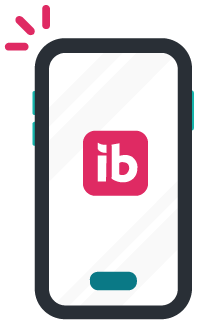 The app may look a little different for some–these new features will help you find all of the best content while providing a personalized experience.
If you're looking for bonuses, trying to link a loyalty account, or want to shop by category, head over to the new Explore page. Here you can find your bonus progress, search retailer pages to link accounts, and discover more ways to earn cash back!
This also means that some articles in the Help Center may not apply to this new app experience. These new features may not be visible to all Savers yet.
The following three submission options are available for earning cash back:
Loyalty Account Submission (In-store or Online)
When you link your loyalty account to Ibotta, you'll receive cash back without the need to submit a receipt. Ibotta matches your purchases with offers within the app automatically to give you cash back after your purchase!
Using the app, you can select your favorite retailers to determine whether loyalty links are available. At the top of the screen, you will see a button that says Link (Retailer) account. Tap this button and enter the information for your account. Add offers in the Ibotta app before you shop, use your loyalty account at checkout, and your cash back will be automatically added to your Ibotta earnings - no receipt required!
Pro tip: remember to add (+) offers to Your Retailer List prior to shopping
Manual Receipt Submission (In-store)
Add (+) offers to Your Retailer List prior to shopping
In the Ibotta app, visit the Redeem section at the bottom of the screen

Search for and select the retailer you shopped at

If prompted, select upload receipt

Take clear photos of your receipt and select any eligible offers from

Your Retailer List
Some of our supported retailers may require you to scan a QR code or receipt barcode in order to redeem your offers.
Paper receipt submission is only valid for in-store purchases using point-of-sale paper receipts and at brick-and-mortar locations, including some bars and restaurants
Pro Tip: Check out our requirements for manual receipt submission for more additional information.
Online Shopping or Online Grocery Submission (Online)
Check out our article on

how to redeem Online Shopping offers

before making your first purchase

Click the teal Shop icon to process your transaction through a supported retailer
Only valid for transactions made by clicking the teal Shop icon prior to purchase

Savers will receive cash back for successful redemptions

Ready to withdraw your earnings? See: What are the different ways to withdraw my earnings?

Ibotta General Education