Browse in-store retailers, add offers, and build your list from your computer on ibotta.com. Finding the best cash back deals is now easier than ever!
How to shop
1. Find your grocery retailer

Choose where you want to shop using the search bar or by clicking Grocery under the Shop by Category menu.

2. Add offers to your list

Click the (+) to add offers to Your list. When you're finished, it's time to go shopping!




3. Get cash back

To redeem your cash back, use the Ibotta app from your phone to link your account before you shop, or just submit your receipt. That's it!
FAQ & Troubleshooting
Q: Does this mean I can submit my in-store paper receipts on ibotta.com?
A: No. After you complete your shopping trip, switch to the app to submit your receipt. All the offers you added to Your list on the website will be ready for you in the app!
Q: Am I able to link my in-store loyalty account on ibotta.com?
A: Not all loyalty accounts can be linked on ibotta.com. If you cannot link it on the website, head to the Ibotta app and link it before shopping. Here's how:
Find the retailer in the app, tap Link account
Sign into your retailer loyalty account OR sign up if you do not have one
Once you have successfully signed into your loyalty account, you will be redirected back to the Ibotta app and see a confirmation that you are linked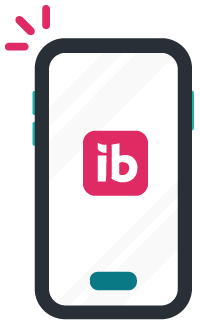 The app may look a little different for some–these new features will help you find all of the best content while providing a personalized experience.
If you're looking for bonuses, trying to link a loyalty account, or want to shop by category, head over to the new Explore page. Here you can find your bonus progress, search retailer pages to link accounts, and discover more ways to earn cash back!
This also means that some articles in the Help Center may not apply to this new app experience. These new features may not be visible to all Savers yet.
Q: What if I want to build my list for online grocery shopping?
A: You can also unlock and add offers to Your list if you want to make an online grocery pickup & delivery purchase. Browse offers available for online purchases by clicking Online under Where do you want to shop?


Q: Why can't I see any grocery pickup & delivery offers on the Ibotta browser extension?
All grocery pickup & delivery shopping features are available within the Ibotta app and website. Think of the browser extension as your helpful friend that makes saving and price comparison features quicker to find– thus easier to use!

Q: Can I still earn cash back on the grocery pickup & delivery purchases?
Yes! Add offers for grocery pickup & delivery using the Ibotta app for the best experience to continue earning cash back on in-store and online grocery purchases. If you don't already have the app, download it from your phone.
If you prefer to add offers to your list from your computer, you can use the Ibotta website to browse and add offers for select grocery pickup & delivery retailers. See the grocery pickup & delivery retailers that are supported on the website.

Offers & Earning Cash Back